Hardwood Flooring Can Transform Your Westchester Home With Timeless Beauty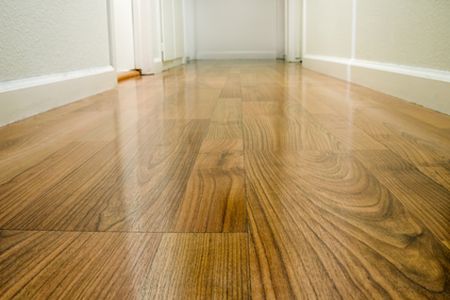 All Painting Decoration Corp offers Westchester property owners hardwood flooring installations that bring classic sophistication to their homes and businesses. Hardwood floors have long been hailed as the pinnacle of interior beauty and a feature that only gets better with time.
The Benefits of Hardwood Flooring
Durability
Hardwood flooring has the advantage of better durability over other flooring options like carpeting. While carpeting frays and thins out after a few years of foot traffic, true hardwood can last decades with the proper care and maintenance. Regular cleaning and some light carpentry give this feature all the care it needs. If you don't want to face replacements every few years and would prefer minimal upkeep, then hardwood flooring is the option for you.
Versatility
Perhaps one of the biggest advantages of hardwood flooring is that it won't clash with new décor and furniture as you update your space throughout the years. It's timeless beauty never goes out of style no matter how many changes you make to your home, and it will complement just about any design you could want.
Hypo-Allergenic
Unlike carpet, hardwood floors don't hold allergens like dust, pollen, and pet hair that can make allergy symptoms worse for you and your family. Poor air quality can be miserable to live with, but with hardwood flooring, you can minimize this concern and reduce the number of contaminants in your home.
Easy Cleaning
A favorite feature of hardwood floors for many homeowners is that they make cleaning a breeze. Stubborn stains and embedded dirt are nonexistent with hardwood, and the most you'll have to do is wipe up spills and mop occasionally.
Contact your local reliable painting contractorand ask about hardwood flooring installation for your Westchester area property! It's an investment you'll never regret making for your home and one that will age beautifully over the years!