A Painting Contractor In Irvington You Can Trust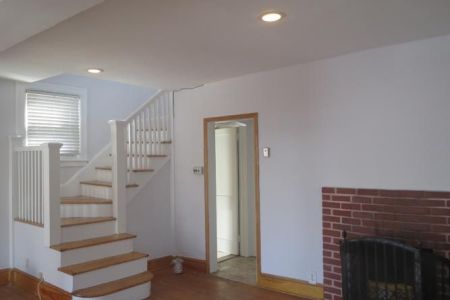 All Painting Decoration Corp is one painting contractor that always strives to go above and beyond for our valued customers in Irvington. If your home needs a fresh coat of paint, small repairs, or exterior cleaning services, then we're here and happy to serve you! We specialize in a variety of areas that all greatly benefit your property and help it stay strong over the years. In addition to premier painting services, we also offer:
Interior/exterior painting
Pressure washing
Light carpentry
Drywall Repair
And more!
See your Irvington home look better than it ever has with the unrivaled interior and exterior painting services of All Painting Decoration Corp!
Keep Dirt and Dust Under Control With Irvington Interior Painting
Dirt, dust, and pollen can all cling to your walls and bring down the air quality of your home over time. One thing many homeowners don't realize is that fresh interior painting can help reduce this problem and keep dirt and dust accumulation to a minimum. That's because these particles have a hard time sticking to walls with a fresh coat of paint in the way. If you want to win the battle against dust buildup, then interior painting can help you significantly.
Perfect The Look of Your Home With The Leading Irvington House Painter
All Painting Decoration Corp helps Irvington homeowners take pride in the beauty of their houses and commercial properties again through our unparalleled interior and exterior painting services. We are experienced and knowledgeable, and you won't find a local painter more dedicated to delivering high-end results.
Renew Your Business Structure With Commercial Painting
Our team can help you increase foot traffic to your business and help you appeal to new clients with our premier commercial painting services. A business building with a bad paint job is likely to appear less attractive and possibly less trustworthy to potential customers. This could be costing you valuable business and money! To ensure that your business building always looks its best and appears inviting to customers, you need to prioritize commercial painting as needed over the years. At All Painting Decoration Corp, our pros specialize in commercial painting services that will transform your business and keep foot traffic flowing! Don't let your business suffer from old, unsightly paint. Call us today to get an estimate for your commercial space.
Fix Any Minor Imperfections In Your Home With Our Professional Light Carpentry
If your Irvington home could use small repairs and maintenance, then take advantage of our light carpentry services. Our professionals are expert carpenters that specialize in the care and restoration of things like cabinetry, drywall, molding, trim, siding, and more! You don't have to keep overlooking problem spots in your home. Reach out to us for more information about our light carpentry services and get your interior features back into perfect shape!