Our Light Carpentry Services Are Perfect For Simple Upgrades, Maintenance, And Repair For Your Westchester Home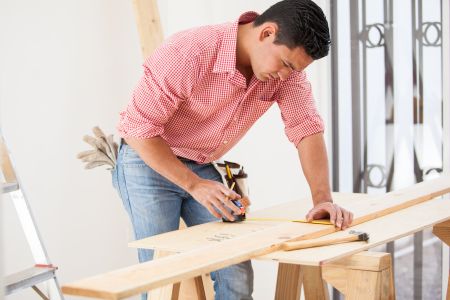 As your trustworthy painting contractor in Westchester, the experts of All Painting Decoration Corp want to deliver only the finest results to our clients. Sometimes that means providing light carpentry and drywall repair services before we can apply a fresh coat of paint. We employ knowledgeable and experienced carpenters that can identify any issues with areas like molding, trim, siding, woodwork, windows, cabinets, and more and get these areas looking their best again. A keen eye for detail and a strong dedication for perfecting our clients' homes allow us to get your repair work done quickly and efficiently so that you can continue with other home improvement projects or simply enjoy updated fixtures.
If you're seeing the not-so-attractive effects of a well-lived in home, like scratches, holes, cracks, wood rot, and other afflictions, then our team has the services you need to restore your interior and prep for that awaited new paint job.
For any of your Westchester property's light carpentry needs, All Painting Decoration Corp is happy to deliver our services. We work diligently to guarantee that you get the absolute best results and that you never walk away unsatisfied.