Professional Wallpaper Installation And Removal Will Transform The Walls Of Your Westchester Property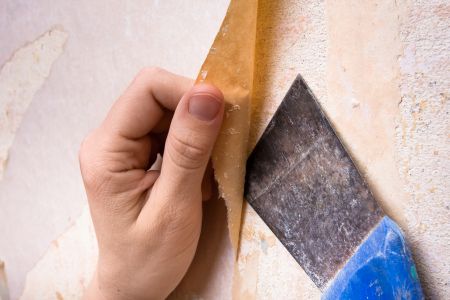 All Painting Decoration Corp is Westchester's reliable provider of wallpaper installation and removal that will give your walls the look you want without the hassle of do-it-yourself efforts. Our wallpaper experts can easily remove old, unwanted wallpaper without causing damage to the drywall underneath. We'll also ensure that we leave a smooth, clean surface for the application of new wallpaper or a new coat of paint. You'll never be able to tell that the old wallpaper was there and won't have any problems applying your new décor.
Also, we've mastered the art of new wallpaper applications so that the result is seamless and that all patterns match up perfectly. Our team is knowledgeable about the proper paste and application techniques to use to ensure that there are no gaps, air bubbles, or other common afflictions that occur from inexperienced or DIY jobs. Wallpaper can be a tasteful design element that compliments your furniture and décor, but it's also a job best left to professionals to guarantee no mistakes.
If you're looking for expert wallpaper installation or removal in Westchester, then be sure to contact the pros at All Painting Decoration Corp and get one step closer to getting the walls of your decorating dreams!
Wallpaper Removal: Remove Those Older Wall Coverings And Update Your Home's Decor
There's nothing like peeling or outdated wallpaper to disrupt the aesthetic of your home's interior and clash with your new design and furnishings. Wallpaper is one feature that no amount of redecorating will hide. Luckily, with the help of your top specialized painting contractor in the area, you can get rid of that old wallpaper and reclaim your walls for upgraded décor. At All Painting Decoration Corp, we offer wallpaper removal at a great price and guarantee you'll be satisfied with the finished product.