Top Pressure Washing Thoroughly Cleans Your Exterior Surfaces On Your Westchester Home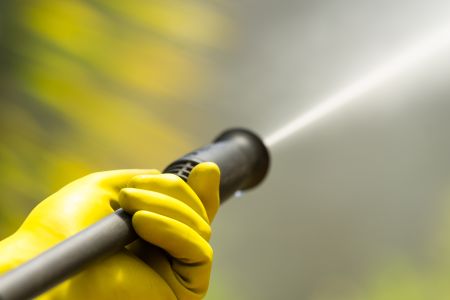 More than your average painting contractor, All Painting Decoration Corp. specializes in thorough pressure washing services to get your Westchester property clean from top to bottom and ready for that fresh coat of new paint. Pressure washing is one service that has numerous benefits for your home and can make a drastic difference in its appearance in no time at all.
Why Your Home Needs Pressure Washing
Aside from getting rid of seasons-old dirt and grime, pressure washing can benefit your property in several other ways. Read on to see why this service is a wise investment for your home and should be a priority in your maintenance routine.
Destroy Mold And Mildew
These two unsightly growths can cause the permanent staining and decay of your exteriors if they're left to worsen and spread over time. What's worse is that they can also be a health concern for people as they're known allergens. Pressure washing is the most effective way to kill off these invaders and keep them from causing damage to your home and allergic conditions for your family. If you're concerned about mold and mildew wreaking havoc on your exteriors, then don't wait to invest in quality pressure washing to keep them away.
Maximize Curb Appeal
The best way to restore your home's beauty and boost its curb appeal before a sale is to schedule pressure washing services to remove any unsightly dirt build-ups from your exteriors. Many real estate professionals recommend this service for your home as it attracts more potential buyers and helps make the right first impression on them. If you're looking to put your home back on the market, then consider pressure washing to get an attractive street view and appeal to serious buyers.
Preserve Siding And Other Installations
Pressure washing your exteriors as needed helps them last as long as possible and prevents rapid degeneration. To get the maximum lifespan out of your exteriors and avoid the dreaded burden of replacement costs, schedule pressure washing for your home as needed.
Enjoy A Spotless Home Exterior
Perhaps the most satisfying benefit of professional pressure washing is seeing your home gleam like new once the job is done. Many homeowners agree that a clean exterior improves their opinion of their home and lets them take pride in it again. If you want to greatly improve your home's appearance, then you can't go wrong with quality pressure washing services.
If you're in the Westchester area and looking for quality pressure washing, then look no further than All Painting Decoration Corp! We're here to help restore your exteriors to perfection!
Pressure Washing Is The First Step In Exterior Paint Prep
To guarantee that your new exterior paint job goes on smoothly and that you get the best results possible, investing in pressure washing before painting is a must. Pressure washing removes any caked-on dirt, grime, dust, and pollen that could prevent the new paint from bonding with your walls and looking flawless upon drying. Don't cut corners and end up with a bumpy, uneven paint job. Prioritize pressure washing before exterior painting to ensure that you're getting the best results for your investment.