All Painting Decoration Corp: New Rochelle's Premier Painting Contractor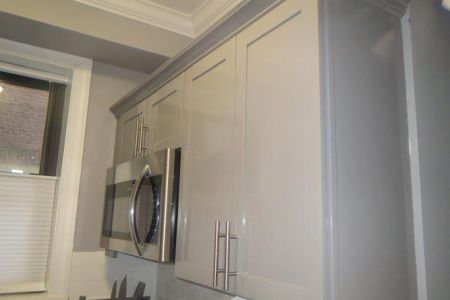 All Painting Decoration Corp is the painting contractor New Rochelle homeowners can always depend on to help them accomplish their interior and exterior painting goals. We can also help with a variety of small home repairs and maintenance so that your property always looks its best and has no trouble standing strong and sturdy throughout the years. If you want only the finest in painting and home services, then we are the local business for you! In addition to residential and commercial painting, we also provide:
Hardwood flooring
Pressure washing
Light carpentry
Drywall Repair
And more!
For all your house painting needs in New Rochelle, you can depend on us to deliver impeccable results and unmatched customer care every time. Call us or reach out online to take advantage of all that All Painting Decoration Corp has to offer!
Breathe New Life Into Your Home With New Rochelle Interior Painting
To keep the interior of your New Rochelle home fresh and vibrant, you need to invest in quality interior painting as needed over the years. Interior painting is a quick and simple way to update your living space and enjoy a much-desired change. If you're tired of looking at the same dingy, worn-out paint on your walls day in and day out, then All Painting Decoration Corp has an affordable solution for you. Call us today and get more information about our interior painting services!
Boost Your Curb Appeal With The Work Of A Top New Rochelle House Painter
Professional painting is a quick and cost-efficient way to maximize your New Rochelle home's curb appeal if you decide to sell. It adds resale value to your house and makes your interiors look new to prospective buyers, which increases your chance of higher offers and a quicker sale. Don't let a dirty, dingy paint job deter interested parties from your home. Invest in painting services to ensure that your home stands out for all the right reasons!
Preserve Your Building's Unique Architectural Charm With Fire Escape Painting
Many buildings in New York have fire escapes that contribute something special to their architecture and offer a chic urban element. To keep fire escapes from rusting and disintegrating, we offer premier fire escape painting that preserves and perfects their look and functionality. We can restore the appearance of your fire escapes in no time, and we guarantee you won't find better results from any other local company. If you want to get the fire escape on your property looking its best, then reach out to our team today and inquire about our painting services.