Quality Interior Painting For Westchester Homes and Businesses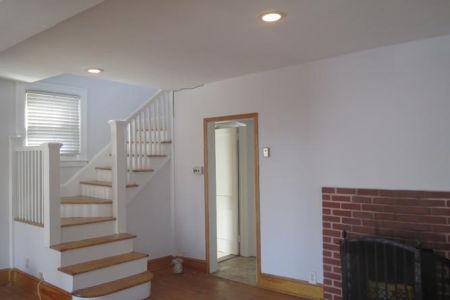 For all your Westchester home's interior painting needs, contact All Painting Decoration Corp! We're an expert painting contractor that specializes in revitalizing the look of your home inside and out with our superior services. Whether you've recently purchased a new property and need fresh interior paint to make it your own, or you need to update your commercial space to add aesthetic appeal, we're here to help you get the job done on time and budget. There's no job too big or small for our painting pros, and we can't wait to help you get the interior look of your desires!
The Benefits Of New Interior Paint
There are several benefits to investing in interior painting for your home or commercial space. From improving air quality to enhancing curb appeal, our painting services go a long way to improving your home in a number of ways.
Renewed Atmosphere
Revamping your home with a new paint job can give your living space a refreshing change that will have you and your family excited to spend time inside again. Say so long to the drab look you've grown accustomed to and give your home a breath of fresh air with quality interior painting.
Cost-Efficiency
Fresh interior paint gives your home a striking makeover for a fraction of the price and time of a traditional remodel. There's no need to spend excessive money on remodeling costs when repainting could be just the change you're looking for.
Minimized Dirt And Dust
Dirt, dust, and pollen can all cling to your walls over time and make them appear dingy and worn. They can also yield poor air quality in the home and exacerbate allergic conditions in you and your family. However, new interior paint can prevent these contaminants from building up on your walls and keep them looking flawless.
Increased Value
A new interior paint job adds instant value to your home and can make a great impression on buyers if you decide to sell. This service gives your interior a like-new appearance and indicates that your home has been well-maintained over the years. Interior painting increases your chances of selling your home faster and for a better price, so that you can close the deal!
For exceptional interior/exterior painting and unmatched client service in Westchester, don't hesitate to contact All Painting Decoration Corp!