All Painting Decoration Corp: Yonkers' Premier Painting Contractor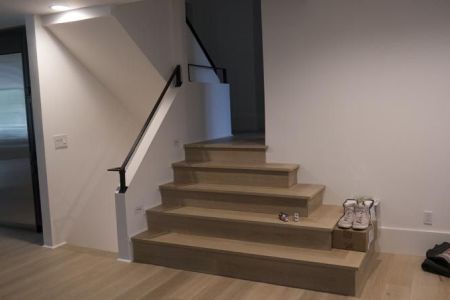 All Painting Decoration Corp brings professional painting services to new heights in Yonkers. We offer complete interior and exterior painting and small home repair to homeowners in the area so that they can restore their properties to perfection! Our team appreciates the value your home holds as the center of yours and your family's lives, and that's why we want to help the residents of Yonkers preserve the look and quality of their houses in any way we can. In addition to interior and exterior painting, we also offer:
Hardwood flooring
Light carpentry
Drywall Repair
Gutter cleaning
And more!
Make the best choice for your Yonkers property and trust its care to All Painting Decoration Corp, the best painting contractor in the area. Our professionals will have your home or commercial space looking better than ever!
Enjoy A Renewed Living Space With Yonkers Interior Painting
Nothing transforms your home and inspires fresh décor, quite like a new coat of paint. At All Painting Decoration Corp, our team specializes in top-notch interior painting that helps you achieve the updated look you want for your home for an affordable price. Once our work is complete, you'll have a new and vibrant living space that will make you excited to spend time indoors. Invest in interior painting with us and give yourself and your family a refreshed atmosphere!
Trust Your Home's Painting And Care To The Leading Yonkers House Painter
All Painting Decoration Corp is proud to deliver the finest results and the most dedicated client service of any painting contractor in the area. For years, we've proudly served the Yonkers community and have built a network of happy clients that we love to continue doing business with. We treat every home with the utmost attention to detail so that you never walk away disappointed in us. If you're in the market for transformative painting for an affordable price, then you can't go wrong with us!
Restore Your Home's Pristine Look With Professional Pressure Washing
Renew the look of your Yonkers' home and preserve its exterior material with quality pressure washing services from All Painting Decoration Corp. Our experts eliminate years of caked-on grime and algae growth from your exteriors so that you'll always be able to enjoy a pristine street view of your home. Whether you're looking to put your home on the market and need to appeal to potential buyers, or you simply want to see it shine like new, our pressure washing team can help you achieve your goals for a great price. This service can also prevent the growth of toxic mold and mildew and save you and your family from the health concerns these contaminants bring. Don't let years old dirt and grime subtract from the overall beauty of your home. Make pressure washing a priority in your home maintenance routine and