Revitalize Your Home with Fresh Interior Paint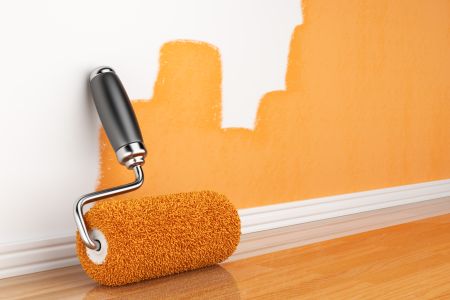 All Painting Decoration Corp offers interior painting services that have a host of benefits in addition to just making your home look better. With interior painting, you can save money, improve air quality, and even add value to your home! Read on to learn of the transformative power of interior painting, and then don't hesitate to start planning new colors for your home or business!
Save Money
A new interior paint job is a great way to give your home the feel of a new remodeling for a fraction of the price. Instead of spending thousands of dollars, dealing with the mess of tearing out old fixtures, and living in a gutted home for months, you can invest in quality interior painting and get a striking change in appearance for less money and time.
Protect Walls
Fresh paint can help protect drywall and trim from moisture by acting as a protective barrier. Since moisture can lead to toxic mold and mildew growth, you want to do everything you can to prevent it from getting inside your walls.
Keep Dirt and Dust Under Control
Dirt and dust have a harder time sticking to your walls with a fresh coat of paint in the way. With new interior paint, you can minimize the buildup of this grime and keep your walls looking clean and flawless over time. This also means less time spent washing your walls. Who doesn't love minimized cleaning?
Enjoy a Refreshed Atmosphere
Changing your interior paint colors gives your living space a breath of fresh air and gives you and your family a new environment. This change can be refreshing for everyone and can help you look forward to spending time in the home.
Add Resale Value
Interior painting is a quick and cost-efficient way to add value to your home if you decide to sell. It boosts curb appeal and makes your interiors look new to prospective buyers, which increases your chance of higher offers and a quicker sale.
Get Your Walls Clean
Part of a new interior paint job is thoroughly cleaning your walls beforehand to prepare the surface for paint. Since interior walls don't typically receive regular cleaning, they could be holding years of grime. Prepping for new paint means that your walls get the thorough clean they've likely been needing for years and that your home is a cleaner and healthier environment for everyone.
Improve Air Quality
Fresh interior paint can help improve the air quality of your home by minimizing dust accumulation on your walls and introducing modern, low-VOC paint products to your home that have lower manmade chemical emissions.
Never underestimate the power of quality interior and exterior painting to give your home the refresher it needs for a great price! Call your leading local painting contractor to discuss pricing and options for your residential or commercial property!