The Benefits of Hardwood Flooring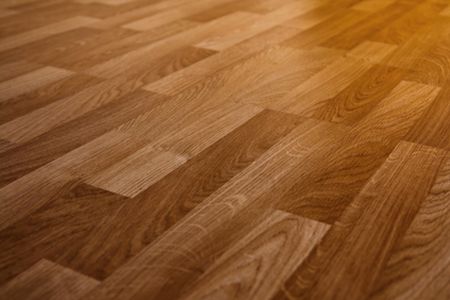 Hardwood floors have long been a favorite installation for homeowners because they offer elegance and lasting appeal to any house. At All Painting Decoration Corp, we offer hardwood flooring services to give your property a sophisticated touch and add instant value. Read on to see just some of the numerous benefits of investing in hardwood flooring, and then reach out to our expert crew to explore options for your home!
Timeless Beauty
Hardwood floors are one feature that will never go out of style. For generations, hardwood floors have been a sign of classic elegance and one that adds value to your home. You'll never have to worry about replacing your floors to stay on trend and keep up with the times. Instead, you'll have a feature that ages beautifully and adds value to your home over the years!
Easier Cleaning
Anyone with carpet knows the unending hassle of keeping it clean. Stains, foot traffic, and spills can all leave your carpeting looking dingy, and it's almost impossible to restore its appearance without the help of professional carpet cleaners. With hardwood flooring, though, you need only a broom, mop, or steam to make your floors gleam like new in a fraction of the time.
Better Durability
While carpets fray and wear thin in a matter of years, hardwood floors are much better suited to stand the test of time. Wood flooring only gets more beautiful over the years. With regular care and maintenance, hardwood floors can last for decades without losing their luster. While scratches can be a concern, they are uncommon and easily fixed. If you want flooring that stays beautiful and intact with minimal effort, then hardwood is the way to go!
Improved Air Quality
Hardwood floors don't trap and lock allergens like dust, pet dander, and pollen the way carpets do. This makes them ideal for maintaining healthy air quality in the home. If allergies are a concern for your family, then hardwood flooring can significantly help ease this problem.
Easily Refinished
One of the great things about hardwood floors is that they can always be refinished if you decide you want to change up their look. You won't ever have to worry about the cost and annoyance of replacing your flooring entirely as you would with carpet or tile; refinishing is a cheaper and quicker process that gives you the results you want without a hassle.
No Stains
Unlike carpets, hardwood floors rarely or never suffer from unsightly stains that are difficult to remove. You'll never have to worry about permanent discoloration marring the aesthetic of your interior with hardwood; any spills or residue from foot traffic can easily be wiped away or mopped in a matter of seconds!
Versatile Styling Options
Hardwood floors go with just about any design or décor you desire. Wallpaper, paint, new furniture, and any other design element are sure to flow effortlessly and not clash. This is why hardwood flooring gives the homeowner creative freedom when it comes to decorating and redecorating over the years.
If you're in the Westchester area and interested in hardwood flooring for your home, then you need the expert services of All Painting Decoration Corp. More than just a top painting contractor, our pros also specialize in hardwood flooring installation to give your interior the timeless, sophisticated touch you've been missing. Call us today, and don't forget to ask about our interior painting services to round out your home's makeover!